THE AI THOUGHT BOOK
Inspirational Thoughts & Quotes on Artificial Intelligence
(including 13 colored illustrations & 3 essays for the fundamental understanding of AI)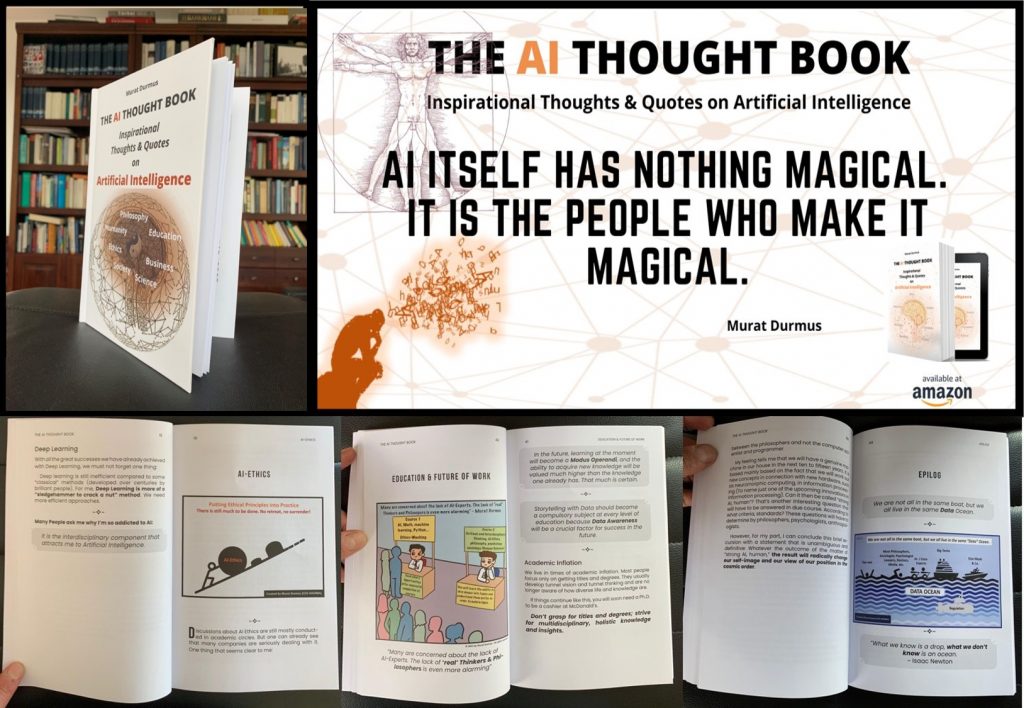 About the Author
Murat Durmus is CEO and founder of AISOMA and author of the book "THE AI THOUGHT BOOK." AISOMA is based in Frankfurt am Main (Germany), specializing in AI technology development and consulting. Besides being an entrepreneur, he devotes most of his time to philosophy and AI's impacts on society.
Why I wrote this book?
The more Artificial Intelligence enters our lives,

the more essential Philosophy and Ethics become.


*

Many are concerned about the lack of AI-Experts.

The lack of "real" Thinkers & Philosophers is even more alarming.
---
The book is available at Amazon (eBook, Paperback & Hardcover)